Cyber Crime Complaint Center
Welcome to the Cybercrime Complaint Center. We are assisting government agencies, law firms, lawyers, and victims of cyber crime related cases.
Cyber Crime Seminar: SMART Communications, Inc.
A Cyber Crime Seminar was conducted at the office of Smart Communications, Inc. in Makati City, Metro Manila, Philippines, upon request of Smart Communications Inc., and attended to by the different stakeholders of Smart Communications Inc's anti-fraud team.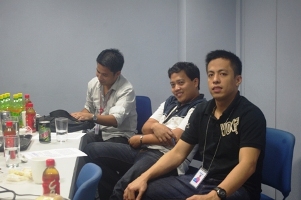 Cyber Crime TV Interviews
Cyber Crime Radio Interviews
Cyber Crime Forums & Seminars
Cyber Crime Seminars, Workshops, Training