Cyber Crime Complaint Center
Welcome to the Cybercrime Complaint Center. We are assisting government agencies, law firms, lawyers, and victims of cyber crime related cases.
Cyber Crime TV Interview: Radyo ng Bayan, 1st Episode; Online Libel, Cyber Crime
With veteran broadcaster Ka Popoy Pagayon and members of the Filipino Inventors Society (FIS). The live studio interview was conducted on Septmeber 28, 2012 at the DZRB Radyo ng Bayan Station, Philippine Information Agency (PIA) Building, Elliptical Road, Diliman, Quezon City, Metro Manila, Philippines.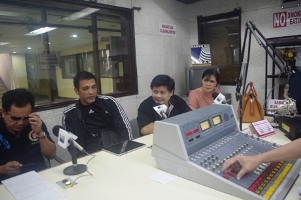 Cyber Crime TV Interviews
Cyber Crime Radio Interviews
Cyber Crime Forums & Seminars
Cyber Crime Seminars, Workshops, Training